We're the closer who comes in at the bottom of the ninth.

We're the guys who diffuse the bomb before the timer hits zero.

We get the phone number at the end of the night.

Why? Because we're the ones who can walk into a room and say We've Got This.  

What does "We've Got This." mean to you?
It means everything.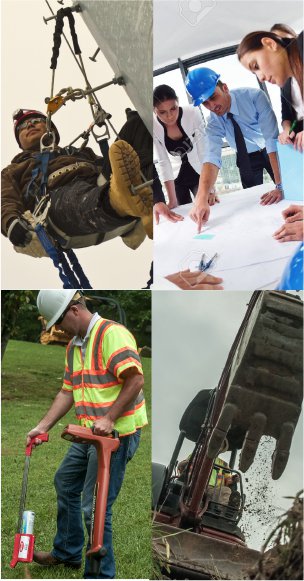 Because for you, there's nothing more important than knowing you've hired the right guys for the job. And our folks are second to none. We know the project isn't done until the work is done right – no matter what it takes. This is the philosophy developed by our founders, Crawford Smith and Wayne Newkirk in 1977, and the philosophy that has been carried forward to today by our CEO and President, Allen Powell. In the years since our opening, we've helped evolve the wireline and wireless communications, electric and gas industries. And today, we're your go-to resource for a full range of services, including wireline and wireless infrastructure construction, electric and gas construction, professional services and site development.
Whether in the office or in the field, each member of our team values a job completed with integrity and craftsmanship.
We do it all. And, we do it right.
Innovation.
At S&N, we aren't ones to wait for something to change. We've grown with our industries, evolving and implementing best practices along the way. We invest in the latest and best equipment available to get the job done right. Whether it concerns safety, customer service or the work we do on the job site, S&N is here to propel the wired and wireless communications, gas and electric industries into the future.