Tower16 is who you call when you want more than just your typical wireless construction management company.
Our in-house team is made up of:
Construction management
Tower crews
Civil crews
Electrical crews
Certified welders and maintenance technicians

With this proactive team, Tower16 is able to provide complete and competitive turnkey solutions to wireless communication networks.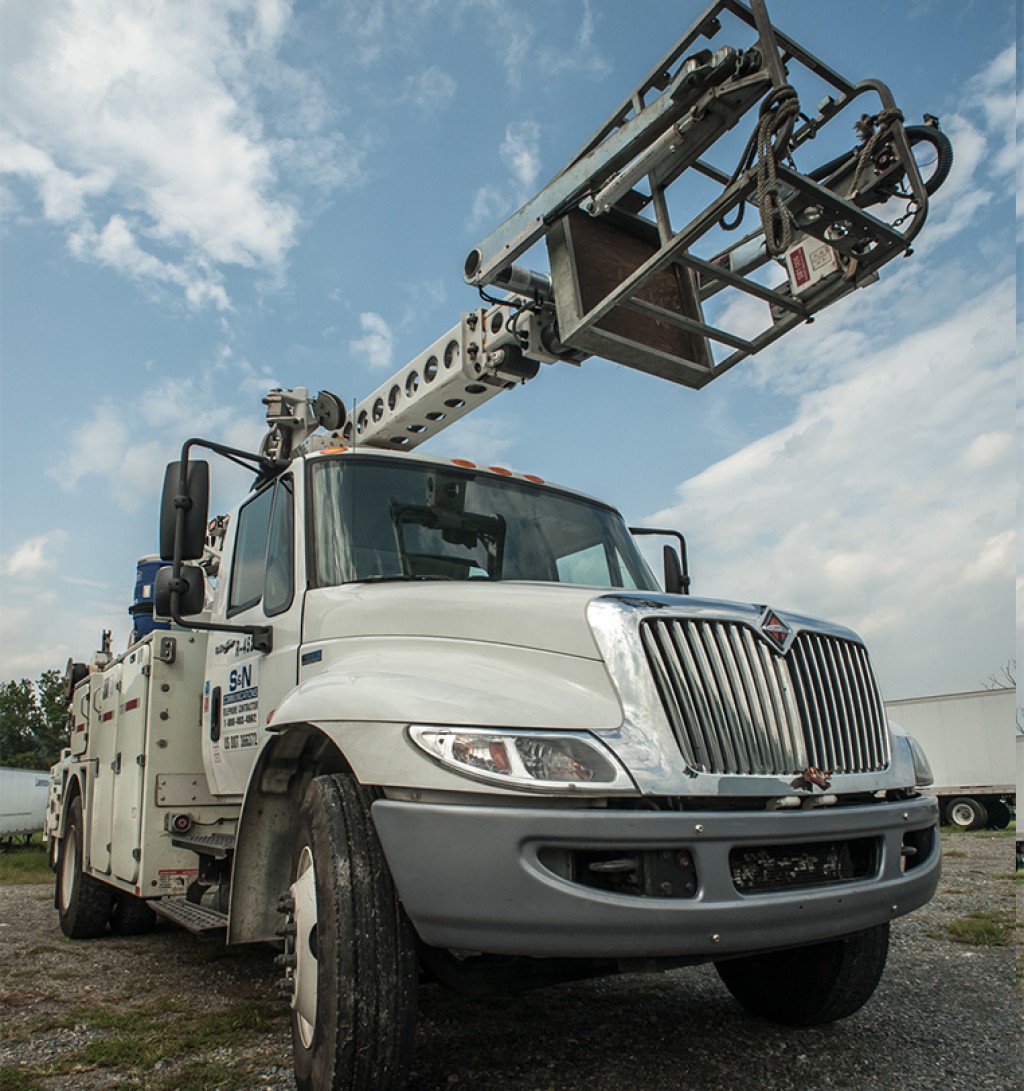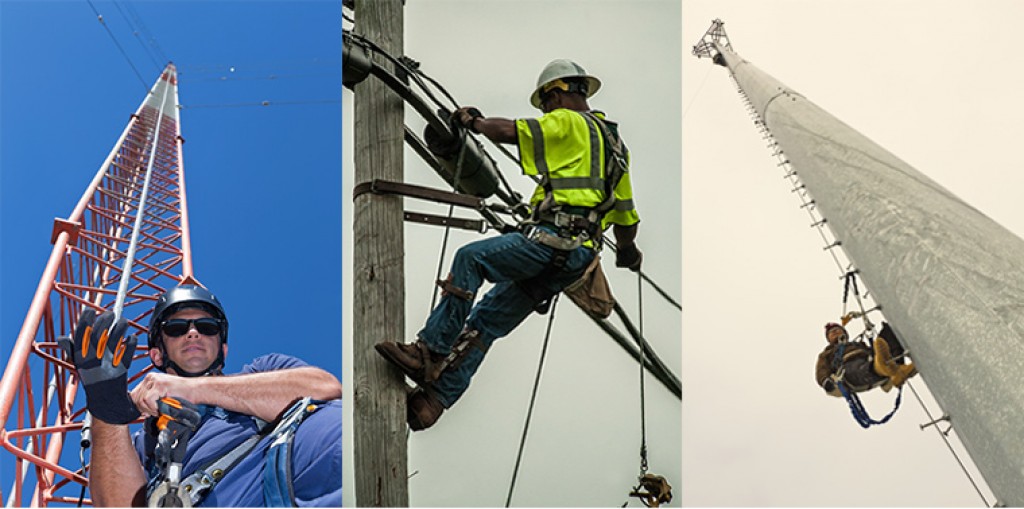 Although Tower16's focus is providing experienced construction management personnel, we have the unique ability to complement any phase of a telecommunications build-out with a staff of expert installation technicians. We offer fully equipped, four-man tower crews available for immediate deployment who are certified in:
Comtrain tower rescue
Andrews
Commscope
Anritsu "site master" line sweeping
Tower port installations
On June 25, 2015, Tower16 opened a new office in Plainfield, Illinois, a high-growth area near Chicago. As part of the grand opening, a temporary training tower was erected. All attending Tower16 climbers were recertified in rescue certification and received a "100% Tie Off" coin. Now, when preparing for a climb, our team members carry this physical reminder to tie off. It's just one more way we're committed to the safety of our climbers and those around them.
Tower16 now has three locations. In addition to Plainfield, Illinois, we have a field office in Carlisle, Pennsylvania, and our headquarters is located in Joppa, Maryland.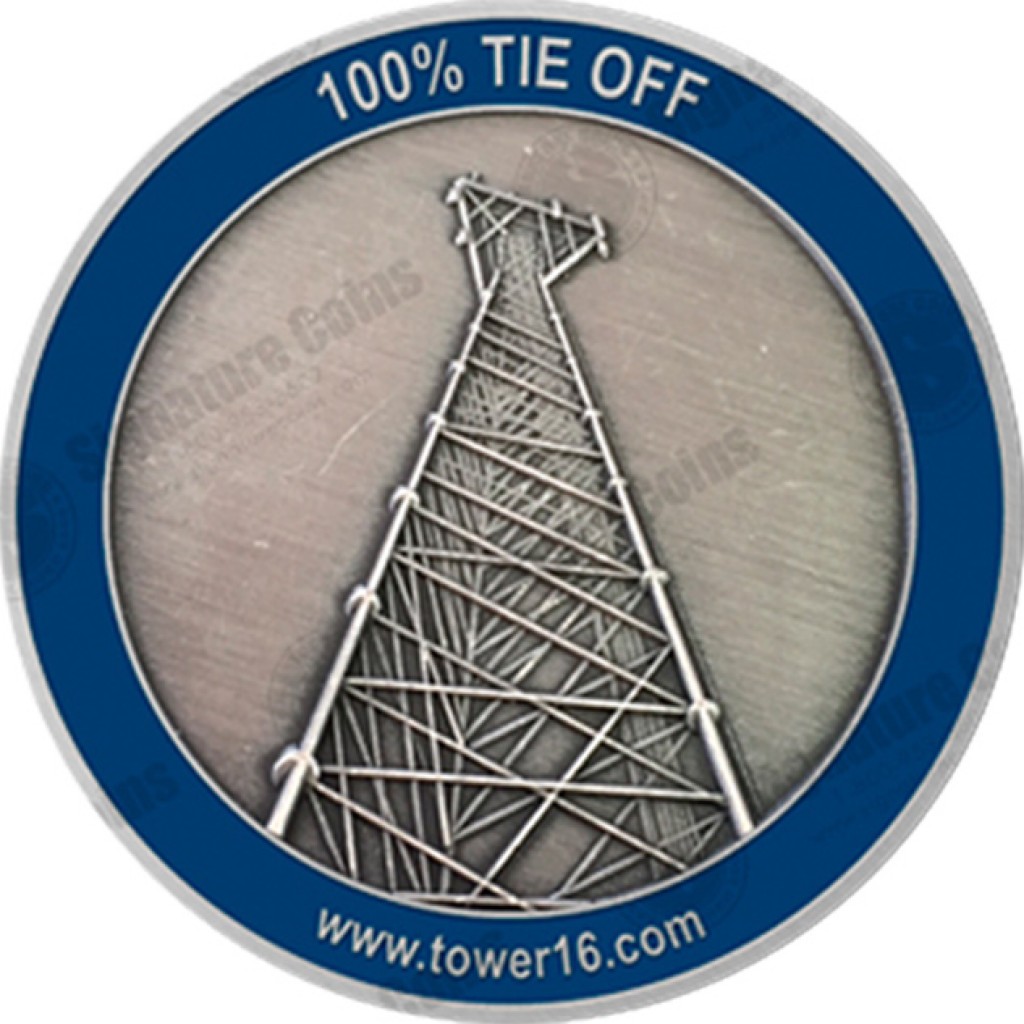 The Tower16 100% Tie Off Coin
When you're working with Tower16, rest assured, you're working with the best.