The stories we could tell. Snake bites. Bee stings. Sprained ankles. Whether it's enforcing tie-off initiatives or passing out the mosquito repellent, safety is at the core of everything we do. Zero incidents. That's the goal. We may not get there (those darn mosquitoes and bees) but rest assured, we're always striving for it. 
Safety Training
Every individual that excavates, climbs or locates for us must pass rigorous safety classes held at one of our safety training facilities. All of our four-man tower crews are certified in Comtrain tower rescue, Andrews, Commscope, Anritsu "site master" line seeping and tower port installations.
Job Site Safety
Our expectation is that each team member be responsible and held accountable for not only their own safety, but for the safety of other team members surrounding them.

Destination Zero Vehicle
In 2014, we introduced the Destination Zero Vehicle. The 2013 Dodge Charger serves as a visual promise to our customers, that when it comes to safety, we strive for perfection.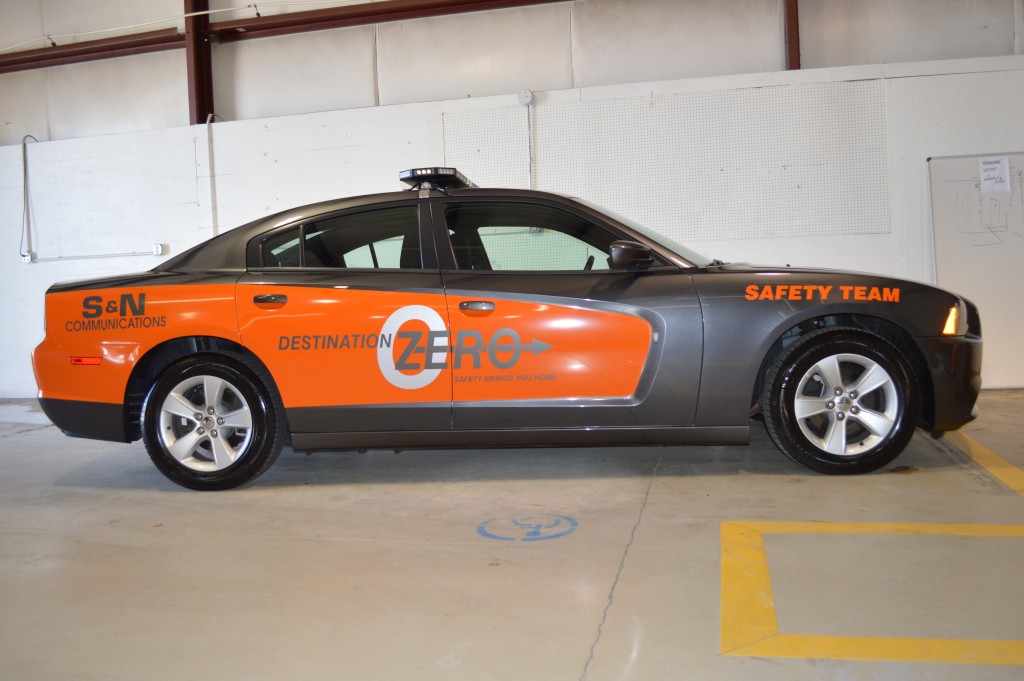 100% Tie-Off Initiative
In 2014, The Wireless Industry Safety Task Force introduced the 100% Tie-Off Awareness 24/7 Campaign. S&N is adamant that this standard is adhered to at all times by any and all personnel working on a tower site.  
100% Tie-Off Coin
Our tower climbers carry a half-dollar-sized coin stamped with the words, "100% Tie-Off" as a reminder of the commitment we've made to safety.